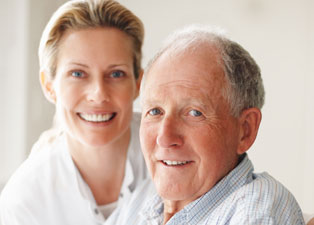 ---
Fidelis Residential Care Homes is owned and operated by 3 Registered Nurses with over 55 years of ER and Senior Care experience. It was formed to provide affordable, safe, and comfortable living accommodations with 24-hour personal care for our elderly community without sacrificing the warm feeling of home.
We view our homes as "the caring alternative to nursing homes and the intimate alternative to assisted living." Family members and loved ones will get the attention and care that they deserve, but are not able to get in a large institutional facility.
Regulated by the Louisiana Department of Health and Hospitals, our small assisted living facilities may care for those individuals who, because of the ageing process or physical frailty, may no longer be able to live safely at home, but who do not need nor desire a more institutional setting, such as a skilled nursing facility.
While many residents choose Fidelis simply because they want a smaller setting, others with physical limitations (such as difficulty walking, or those with medical conditions that require close monitoring) also thrive here. Some residents may have had recent hospital stays or are completing physical therapy after an injury or operation. Until complete recovery, additional service such as physical therapy or home health care can be arranged to assist them as needed.